Live Chariton & Randolph County
Co Rd 447 & 2050 : Salisbury, MO 65281
Chariton County, Missouri
Expired Listing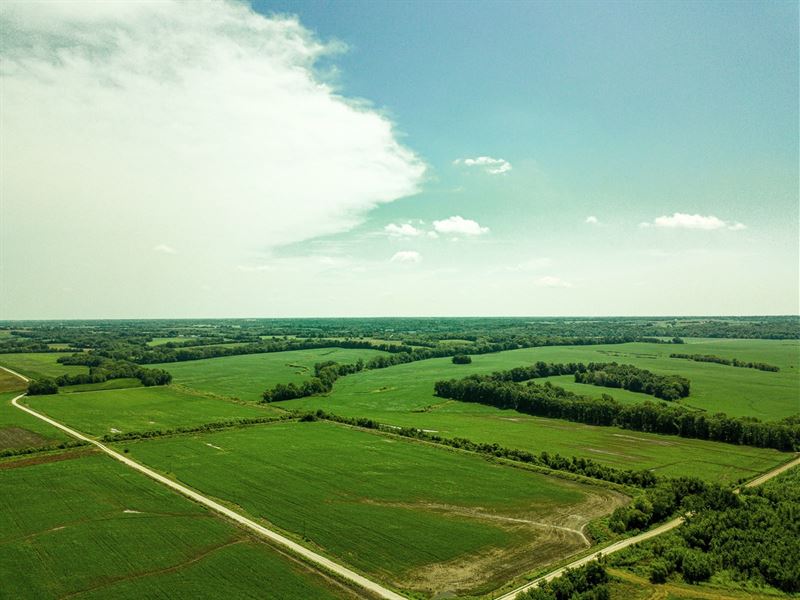 Land Description
781 ac m/l Chariton & Randolph County Tillable Farm Land Selling as 5 Tracts at Live Auction. Auction to be held November 14th at 10 am at the Knights of Columbus Hall in Salisbury, MO. Viewing Day will be October 18th from 10 am to 3 pm. Complete details found in the attachements to this listing.

Tract 4 is a 220 ac m/l parcel of highly tillable farm ground in Chariton and Randolph County, MO. Located southeast of Salisbury, MO at the intersection of Co Rd 447 and Co Rd 2050. FSA Tillable acres cover both Tract 4 and 5 and will need to be reassessed after the survey. Tracts 4 and 5 will be surveyed prior to auction and will be sold per surveyed acre. Tract 4 consists of a combination of Gorin Silt Loam, Colo Silt Loam, Armstrong Loam, Necomer Loam, Higginsville Silt Loam, Carlow Silty Clay, Lagonda Silty Clay Loam and Dockery Silt Loam. This parcel is a combination of creek bottom and prairie ground. Viewing on this tract will be from 1 - 3 pm on October 18th.

Questions Feel free to contact at.