Auction Commercial Building Land
43 Leo Road : Eva, AL 35621
Morgan County, Alabama
Expired Listing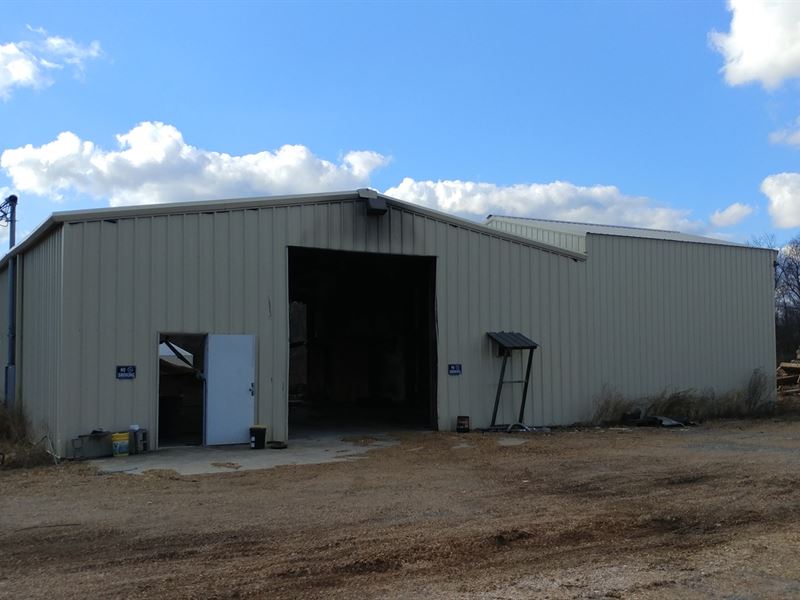 Land Description
Property Information

Property Location 43 Leo Road, Eva AL 35621 in the George Crawford Industrial Park.

Property Size/Boundaries Survey provided by Gurney's Surveying Company show the property to be 606'X250' containing 3.48 acres.

Road Frontage 250 Feet on Leo Road.

Zoning The property is located in Eva town limits but Eva has no zoning.

Utilities Information Joe Wheeler EMC provides Electric. Three Phase Power is Available. Cullman County Water Provides the Water. It is less than 1000 feet to the closest Fire Hydrant. Sewer would be by private Septic Tank. A Septic Tank was installed in 2010 but never used.

Cable Tv/Internet The State Surplus Building Next Door is Served by At&T for Internet.

Current Use Was Previously Shavings Business

Building Building Was Damaged By Fire

Walls Were Torn Out By Fire Department During the Fire

Building is 40x100 with 25x25 Side Area with One Roof.

The Area Under Roof was 4625 Sf Documents Available Survey by Gurney's Surveying Company, Ordinance accepting Leo Road by the Town of Falkville.

Fire Protection It is Less Than 300 Feet to the Nearest Fire Hydrant.