Timberland Sealed Bid East Texas
Cr 4117 : Atlanta, TX 75551
Cass County, Texas
Expired Listing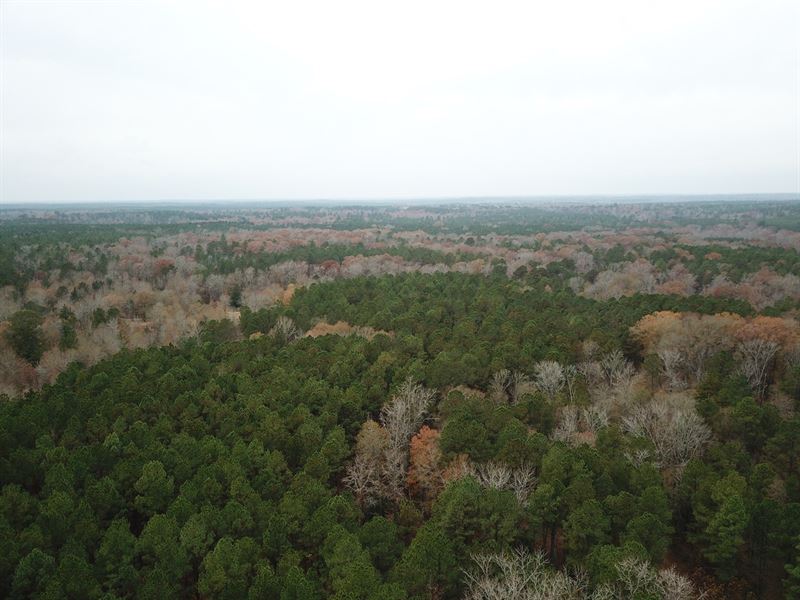 Land Description
Timberland in East Texas for Sale by Sealed Bid Auction. 105.93 acres CR 4117 in Cass County less than one mile from Atlanta, Texas. This property is an excellent managed timberland tract with homesites and possible lakesites. Mixed Native Hardwood and Pines as well as planted Plantation Pines. This property is an excellent hunting tract. Bids will be opened at our office on January 15, 2020 at 10 am. Bids may be mailed, emailed, or hand delivered.

Attached are maps and information to assist you with property locations. Locked entry gate combination is 9-9-0-5. Inspections should be done during normal daylight working hours. Items such as deer feeders, deer blinds/stands, trail cameras, or any other manmade items other than attached gates and fences do not convey. Bidders are advised to make their own estimates of area, timber volume, merchantability, land use, and value according to their markets and specifications. Neither the Sellers nor United Country make any warranty, expressed or implied, as to the information presented, property condition, quantity, or value. All persons agree that by entering the described property, they assume all risks and liabilities and agree to indemnify and hold harmless Sellers and United Country , their managers, agents, and employees, from and against any and all claims, demands, causes of action, losses, damages and injuries of whatever kind or nature. No environmental inspection or representation has been made or will be made by Sellers or United Country.

Bid Procedure And Deadline

LUMP SUM Sealed Bids will be opened and read aloud at 10 00 A.M., on Wednesday, January 15, 2020 at the office of United Country , 605 South Louise Street, Atlanta, Texas 75551. The Tract will be sold in its entirety for a specific dollar amount. Bids should be submitted on the enclosed King and Dimmers Sealed Bid Form. Bids may be submitted by mail, e-mail, or personally delivered. All bidders are invited to attend. Any bid received after the deadline shall be deemed null and void. Bidders should verify the receipt of their bid. Please clearly mark any submission as King And Dimmers Land Sale'. All bids will remain valid through 5 00 P.M. on January 22, 2020. The Seller reserves the right to accept or reject any bid or all bids.

Uc Does Not Warrant The Value Or Condition Of Property

It is the policy of United Country to inform You, the Buyer, that you should carefully examine the property or obtain independent qualified professional services to review title, establish property lines, and inspect the property to make sure the condition is acceptable to you.

UC does not guarantee the accuracy of information provided to the broker or agents by the seller or other sources and should be independently verified.

UC does not guarantee the value or condition of any property listed or shown by its broker or agents.

UC makes No guarantees or warrants that the information viewed on-line is accurate, including property information and/or written descriptions.