Land Auction in Noble County, In
Albion, IN 46701
Noble County, Indiana
Expired Listing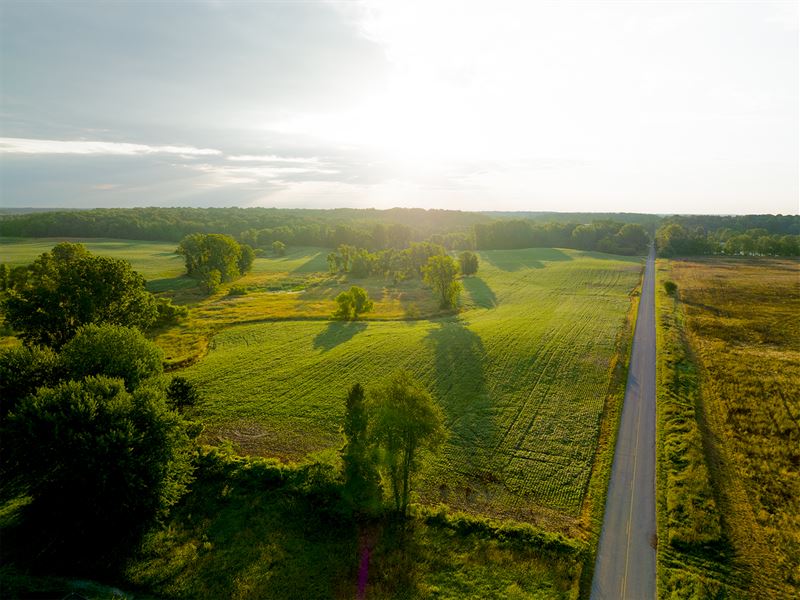 Land Description
• Mix of tillable acreage, woods, and pasture • Heavy Deer Traffic- Tremendous Hunting Opportunities • 3 Different Farms, two being off SR 8 and SR 9 • Potential Building Sites • Tracts Ranging from 0.231 +/- acres to 61 +/- acres in size.

Open House/Inspection Dates

Tuesday, September 27th from 3Pm-5M

Saturday, October 1st from 10Am-12Pm

Meet a Schrader Representative at Tract 9.

Property Location

Tracts 1-4 are located 1/4 mile east of 150 E. on the north side of SR 8.

Tracts 5-6 are located in the Southwest corner of 150 E. and 400N.

Tracts 7-8 are located in the Northeast corner of SR 9 and 400 N.

Tract 9 is located about 1/4 mile north of 400 N on SR 9.

Tract 10 is located on E Seneca Street. From the intersection of SR 8 and SR 9 take SR 8 west for a quarter of a mile, then head south on S 1st St. Once the road turns into E Seneca Street follow the road around the curve to the west and the property will be on your left.

Auction Location

The Lodge at the Noble County Fairgrounds: 589 Fair St., Kendallville, IN 46755

Property Description

The Edsall Farm offers a great mix of tillable land, woods, and pasture creating a unique opportunity for bidders to come bid their price on the land type that best suits their desires. Several of the tracts contain a gentle rolling topography and woods creating beautiful potential building sites. The city of Albion has indicated they are open to running city water and sewer to any of the tracts if a new owner desires. Don't miss this diversified land offering in Northeast Indiana.

Tract Descriptions

Tract 1: 26± ac of nearly 100% tillable farmland containing a high percentage of Milford silty clay loam soils. Easy access from SR 8. Consider combining with Tracts 2 and 3 for larger amounts of tillable acreage.

Tract 2: 12.5± ac bordered by a drainage ditch on the north and east sides. Consider combining with Tracts 1, 3, or 4. Great potential building site.

Tract 3: 61± ac Swing Tract: of beautiful hunting land plentiful with wildlife, and tillable acreage. The property can be purchased by an adjoining land owner OR combined with Tracts 1, 2, or 4 to gain road frontage. If purchased solely in combination with Tract 1, the new owner will have to put in a culvert to gain access across the ditch.

Tract 4: 22± ac with road access to SR 8. Good hunting land with a mix of woods and tillable acreage and approx. 75' wide access onto SR 8.

Tract 5: 31± ac of majority tillable farmland with road access from both CR 125 and CR 150.

Tract 6: 27± ac of majority tillable farmland that has road access from 3 sides creating for great possible build sites.

Tract 7: 15± ac of a good mix of tillable land and woods creating solid hunting opportunities. The gentle roll of the topography creates for a beautiful potential homestead. If the new owner desired for development purposes, the property could possibly be annexed into the city of Albion.

Tract 8: 33± ac comprised of grassland for possible grazing opportunities along with tillable acreage. If the new owner desired for development purposes, the property could possibly be annexed into the city of Albion.

Tract 9: 25.5± ac of grassland with possible grazing or hay opportunities. Tract also has a 24' x 250' chicken barn and property has direct road access to SR 9.

Tract 10: 0.2± ac within Albion City Limits. Utilities available. Great homesite potential in town.