Paulding County, OH Land Auction
Payne, OH 45880
Paulding County, Ohio
Expired Listing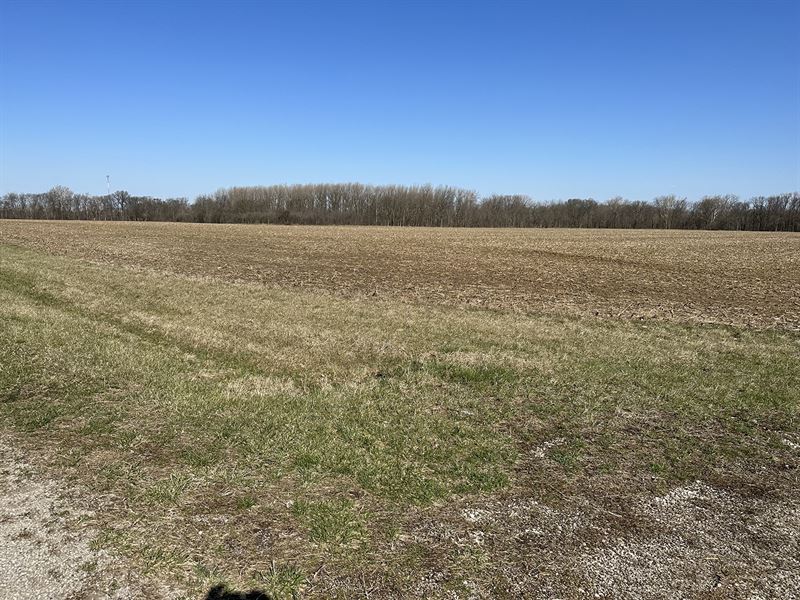 Land Description
• Productive Farm Land • Excellent Hunting Land • Possible Country Building Site.

Open House/Inspection Dates

Saturday, April 22 from 10am-1pm & Monday, May 1 from 5pm-7pm

Or call Auction Manager for walk-over inspections.

Property Location

Southwest of Payne on CR 48, 1/2 Mile East of State Line Rd

Auction Location

St. James Lutheran Church: 511 W Townline St, Payne, OH 45880

Tract Descriptions

Tract 1: 32.5± ac Mostly tillable acres with approximately 900 ft. of road frontage along County Road 48. The soils are mostly Nappanee silty clay loam towards the front and Nappanee loam towards the back. There will be a 30 +/- ft. owned access back to Tracts 2 and 3 along the east edge of this tract. This tract will have an easement over the access for right to cross for ingress/egress and also for ditching purposes.

Tract 2: 12.5± ac Mostly all wooded. If you're a hunter and you've looked for that Honey Hole, this is it. This tract offers some of the best deer hunting in the area. Without spending a fortune for a local hunting spot, it offers an abundance of deer and some turkey too. The Flatrock Creek flows through this tract, offering heavy deer travel along the creek. Check our website for additional deer cam photos. Combine this with Tract 1 and it will offer an excellent backdrop to an estate building site with your own hunting refuge in the backyard. The access to this will be via an ingress/egress easement over the access along the east of Tract 1.

Tract 3: 18.5± ac Mostly tillable. It will have access via the 30 +/- ft. owned access from the road along the eastern edge of Tract 1 and through Tract 2. There is a large "ford" created for crossing of farm equipment through the Flatrock Creek. The soils on this tract are mostly Nappanee silty clays. Combine with Tract 2 for a great hunting and ag property. Build food plots along the woods and hire a local farmer to farm the balance for annual income. There is heavy deer travel across this field from the three surrounding wooded properties.