61 Acres Vacant Land
Lakeland, GA 31635
Lanier County, Georgia
Expired Listing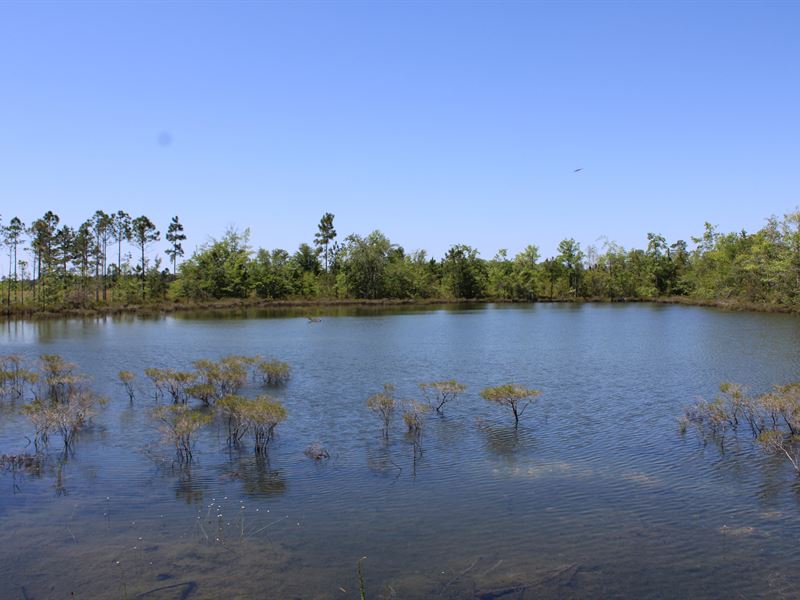 Land Description
Online Real Estate Auction: 61± Acres Vacant Land.

N/S of Highway 122, Lakeland, Georgia 31635

Bidding Ends: Wednesday, September 20th at 12:00 Pm

61 Acres Vacant Land with Waterfront View - Lakeland, Georgia

Unparalleled Opportunity for Nature Enthusiasts and Investors

Discover the breathtaking beauty of this 61-acre vacant land with a mesmerizing waterfront view, located in Lakeland, Georgia. Situated in Lanier County, this expansive tract of land offers incredible potential for various purposes and is a paradise for nature enthusiasts.

Property Details:

Property Type: Vacant Land

Property Size: 61 Acres

Location: N/S of Highway 122, Lakeland, Georgia 31635

County: Lanier County, Ga

Features and Highlights:

Waterfront Views: Enjoy stunning views of the waterfront from the property, adding a serene and picturesque ambiance.

Natural Beauty: This 61-acre tract of land is blessed with lush greenery, mature trees, and diverse flora and fauna, offering a stunning backdrop for various uses.

Versatile Usage: Due to its size and location, this vacant land provides endless possibilities. It can be developed into a private retreat, used for recreational activities, or transformed into a residential or commercial development. The options are limited only by your imagination and vision.

Prime Location: Lakeland, Georgia, is known for its peaceful and close-knit community. It is conveniently situated in close proximity to major amenities, including shopping centers, schools, hospitals, and more.

Investment Potential:

This 61-acre vacant land presents an exceptional investment opportunity. With waterfront views and its versatile usage potential, this property holds significant value for those looking to invest in real estate. Whether you choose to develop it into a private estate, subdivide it for residential lots, or create a commercial venture, this property has the potential to generate substantial returns on investment.

Don't miss the chance to own 61 acres of vacant land with a stunning waterfront view in scenic Lakeland, Georgia. Whether you are a nature lover or an investor, this property offers limitless potential. Contact us today to arrange a viewing and explore the endless opportunities that await you. 10% Buyer's Premium.

Seven Hills

Seven Hills Auctions, Llc: Auction License: TN: 7182, GA: Au-C003134, FL: Ab3765, Al: C-253, A5495; William C. Lee Iii, Broker, Firm Ga-77326. Fl-Cq1057830.