93 Acres Vacant Land
Lakeland, GA 31635
Lanier County, Georgia
Expired Listing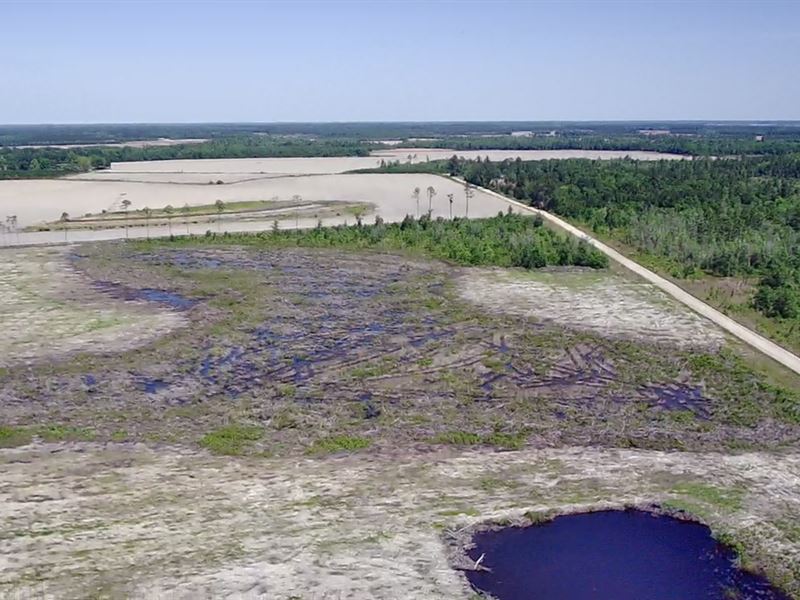 Land Description
Online Real Estate Auction: 93± Acres Vacant Land.

N/S of Highway 122, Lakeland, Georgia 31635

Bidding Ends: Wednesday, September 20th at 12:00 Pm

93 Acres Secluded Vacant Land - Lakeland, Georgia

A Haven of Privacy and Natural Beauty

Discover the tranquility and natural beauty of this expansive 93-acre secluded vacant land located on the N/S of Highway 122 in Lakeland, Georgia. Surrounded by the scenic landscapes of this peaceful area, this property offers an ideal retreat for those seeking privacy, serenity, and a connection with nature.

Property Details:

Property Type: Vacant Land

Property Size: 93 Acres

Location: N/S of Highway 122, Lakeland, Georgia 31635

Features and Highlights:

Secluded Haven: This 93-acre vacant land is tucked away in a secluded area, offering an unparalleled sense of privacy and solitude. It is an idyllic setting for those looking to escape the hustle and bustle of city life.

Natural Beauty: The property is blessed with an abundance of natural beauty. With rolling hills, wooded areas, open meadows, and perhaps even a creek or pond, the land provides an enchanting backdrop for various recreational activities and development possibilities.

Versatile Usage: Due to its extensive size and secluded location, this vacant land provides endless possibilities. Whether you dream of building your private estate, starting a hunting or recreational retreat, or engaging in agricultural activities, this property can accommodate your vision.

Convenient Location: While offering seclusion, this land is still conveniently located near major amenities in Lakeland, Georgia. You'll have access to shopping, dining, schools, and medical facilities while enjoying the peacefulness of your secluded oasis.

Investment Potential:

With its large size, natural beauty, and versatile usage options, this 93-acre vacant land holds significant investment potential. Whether you choose to develop it for your own private retreat, subdivide it for recreational or residential lots, or engage in agricultural activities, this property offers an excellent opportunity to create value and generate returns on investment.

Seize the opportunity to own this secluded 93-acre vacant land in picturesque Lakeland, Georgia. Experience the peacefulness of nature, create your personal haven, or explore the possibilities for development. Contact us today to arrange a viewing of this remarkable property and start envisioning your dreams becoming a reality. 10% Buyer's Premium.

Seven Hills

Seven Hills Auctions, Llc: Auction License: TN: 7182, GA: Au-C003134, FL: Ab3765, Al: C-253, A5495; William C. Lee Iii, Broker, Firm Ga-77326. Fl-Cq1057830.