Cumberland County Farms
Cedarville, NJ 08311
Cumberland County, New Jersey
Expired Listing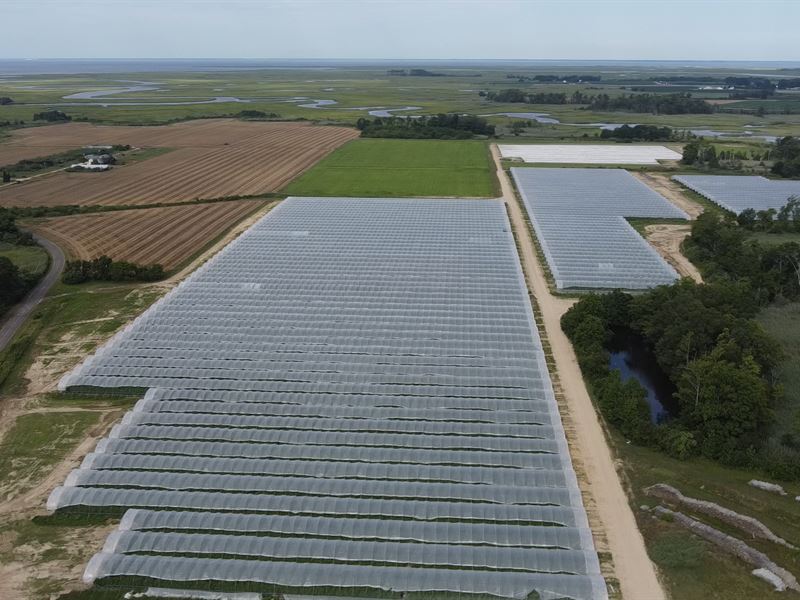 Land Description
Offering Process:

Non-Binding Letters of Intent due: Thursday, November 9th at 5 PM Et.

The LOI should be submitted to the Advisory Group in written form and must be executed by an authorized officer of the prospective purchaser. LOIs are due on Thursday, November 9th, 2023 by 5PM Est. The property is being offered in 11 individual tracts, any combination of tracts, or as a whole property. Purchasers wishing to submit multiple LOIs (i.e. - an individual bid on one tract or a combination bid on multiple tracts) should turn in a separate LOIs for each tract or combination of tracts. Upon evaluation of the LOIs submitted, the Company will select a limited number of qualified prospective purchasers and grant them a period of time to conduct additional due diligence and to prepare a final binding offer in the form of a Purchase and Sale Agreement ("Psa"), to be provided by the Advisory Group. A final executed copy of the PSA must be accompanied by a markup of any changes made. After review of the PSAs submitted, the Advisory Group will notify each party whether it has been selected as a purchaser of the Property. The Advisory Group and selected purchaser(s) will continue working towards a closing as soon as practical thereafter. At any point should a prospective purchaser elect not to proceed, Advisory Group should be advised immediately. The Company is under no obligation to accept any offer, regardless of whether the selected offer represents the highest purchase price proposed by any of the interested parties, and reserves the right to deal with one bidder to the exclusion of all other parties.

LOIs and PSAs should be addressed and submitted to Christian Koulichkov with a copy to.

Property Information

These Cumberland County, NJ farms comprise a turnkey farming operation with a high percentage of plantable acres and an easy-to-access road network along with a packing facility complete with an operating solar development. These properties are irrigated with six wells and multiple ponds.

The property has traditionally produced grape tomatoes but is capable of producing a wide range of crops including but not limited to: potatoes, cucumbers, asparagus, peppers, corn and wheat. The property consists of tracts ranging in size from 4 to 220 acres and includes 80,000± sqft of out buildings including a packing facility located on tract 11.