Hunting / Wildlife Farm Acreage
Ellis, KS 67637
Trego County, Kansas
Expired Listing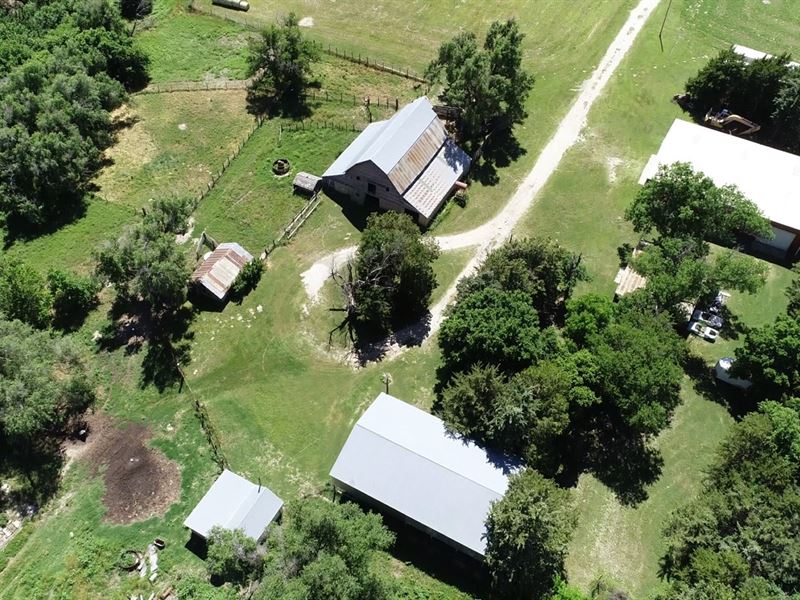 Land Description
Tract 1: The West Half (W/2) of Section Twelve (12) Township Thirteen (13) South, Range Twenty-One (21), lying south of the center line of the railroad, Less the following tract of land described as follows: Beginning at a point on the West Section line of the above Section, 781.13' North of the Southwest Corner of the Sw/4 of Section Twelve (12), thence North 441.03', East 827.53', South 441.03', thence West 827.53' to Point-of-Beginning less roads and right-of-ways, West of the 6th P.M. Trego County, Kansas

FSA Information:

150.54 Acres Fenced Grassland/Big Creek & Spring Creek/Improvements

47.34 Acres Cultivation (Approximately 26.57 Acres in Alfalfa)

16.9 Acres CRP contracted to 9/30/2022 with land owner receiving 100% of the payment.

General Information:

Tract 1 is truly an outstanding property that offers many options for the buyer. For the outdoorsman, this property offers great deer, turkey and upland bird hunting possibilities with both Spring Creek and Big Creek flowing through the property. The established alfalfa, C.R.P. and cultivation are excellent food sources and could hold the possibility to plant food plots to draw in that trophy game. Due to the property being located within a few miles of Ellis, it would make a scenic home site that already has a 50 x 70 farm utility building, 30 x 60 open sided shed, and a 31 x 48 barn with a 14 x 48 lean-to. There is a rural water located to the South end of the property. The access to the property is good provided by well-maintained county roads.

Tract 2: That tract which lies North of the center-line of the Railroad, in the Northwest Quarter (Nw/4) of Section Twelve (12) Township Thirteen (13) South Range Twenty-One (21) West of the 6th P.M. Trego County, Ks.

Fsa Information:

80.52 Acres Cultivation (Approximately 23 Acres in Alfalfa)

General Information:

An excellent all cultivated tract of land containing approximately 23 acres of new alfalfa planted in 2018. Good access on both the North and West sides.

Minerals:

All Seller's interests to be conveyed with the property, and to Seller's knowledge all the minerals are intact.

For Information on Government Programs, Terms of Sale and Possession, please see the auction sale flyer.

Agency Disclosure: Farmland Auction & Realty Co., Inc. is the agent of the seller. If the purchaser desires representation, legal counsel is advised. Announcements day of sale take precedence over printed material

Live Internet Bidding is available. Call for details.