Development Land Adjoining Golf
North Battlement Parkway : Battlement Mesa, CO 81636
Garfield County, Colorado
Expired Listing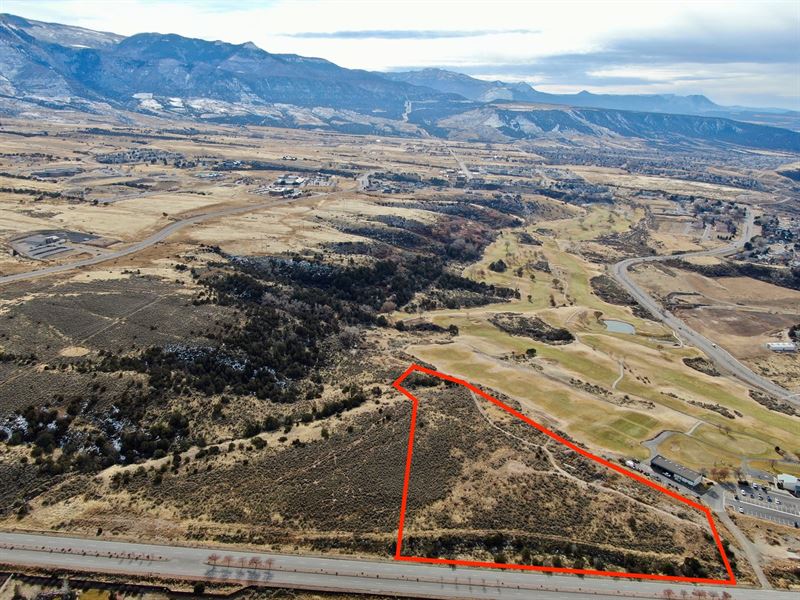 Land Description
Colorado Residential Land Adjacent to Golf Course For Sale

Parcel 1a is 8.33 acres and is located adjacent to Parcel 1 and the golf clubhouse and driving range. The majority of the major utilities can be found in Battlement Mesa Parkway. The main sewer is located in the golf course. The parcel was rezoned in 2008 to medium-density residential. This zoning category will allow a maximum density of 12 dwelling units per gross acre, which equates to a maximum of 100 units. The planners and engineers envisioned a townhome/duplex product that totaled 65 units.

This is one of over 35 properties to be offered by the developers of Battlement Mesa. The properties that do not sell in a conventional listing cycle will be offered at auction on June 27, 2020, at the Battlement Mesa Rec Center. Please see our website, for more details and information.