Vacant Residential Lot
Ginger Drive : Tallahassee, FL 32308
Leon County, Florida
Expired Listing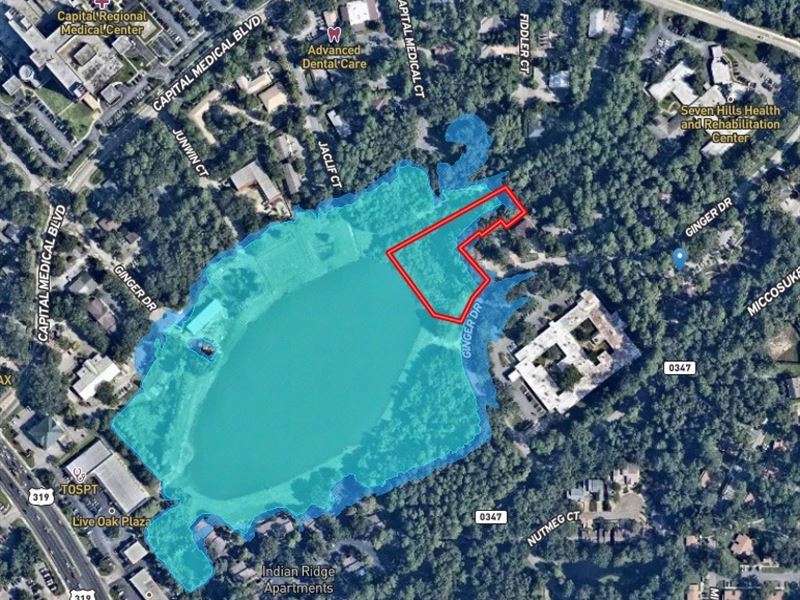 Land Description
Real Estate Auction.

Residential Vacant Lot

Location: S/W Ginger Drive, Tallahassee, FL 32308

Bidding Starts: October 26 at 12:00 Pm

Bidding Ends: November 16 at 12:00 Pm

Property 5569: Build Your Dream Home. We are Selling this Incredible Residential Vacant Lot. 10% Buyer's Premium.

Seven Hills Auctions is pleased to offer Homes, Land, Commercial Building, Bulk Lot Packages, and a Former Hospital. The Properties are located in Alabama, Florida, Georgia, Illinois, Mississippi & Kansas and are being sold by Banks, Hedge Funds, Private Equity Groups and Other Highly Motivated Sellers.

Seven Hills Auctions

Auction License: TN: 7182, GA: Au-C003134, FL: Ab3765, Al: C-253, A5495, MS: 1613

William C. Lee Iii, Broker, Firm Ga-77326. Fl-Cq1057830. Al-0. Ms-23814. Kansas Properties Selling in Association with Classic Real Estate Inc. Co90018360, Broker, H Craig Ablah 00033366. Illinois Properties Selling in Association of Rick Levin and Associates.