10.5 Mountaintop Acres
Otto, NC 28763
Macon County, North Carolina
Expired Listing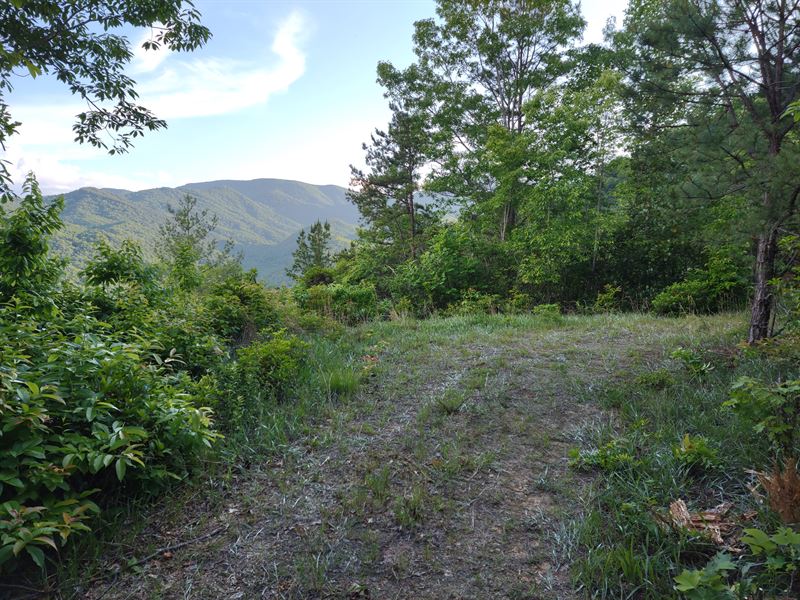 Land Description
Otto, NC: 10.5± Mountaintop Acres in Heritage Mountain Estates, Otto, NC 28763 (Macon County).

Online Only Auction

10.5± Mountaintop Acres at end of Heritage Way

Unit 5, Heritage Mountain Estates, Otto, NC 28763 (Macon County)

Bid Deadline: Thursday, October 7 at 11:00 AM Et

Sale Manager:

10.5+ Mountaintop Acres

Unit 5, Heritage Mountain Estates, Otto NC 28763 (Macon County)

2020 Taxes were 2021 taxes will be prorated at closing

Sold subject to insurable title free of any liens, to be conveyed through a Limited Warranty Deed.

Description: 10.5± mountaintop acres at end of Heritage Way in Heritage Mountain Estates. Heritage Way is paved all the way to the property, and a level grassy drive runs into the tract with a turnout about 150 yards into the tract, and another steeper drive to a higher turnout point on the property. Both feature magnificent views of the mountains around the world-famous Coweta Hydrologic Lab terminating in mile-high Albert Mountain, with the fire tower visible at the top. Tract is about 2600' elevation at its highest point and slopes southward from the top of the east-west running ridge. In addition to the paved access into the top of the tract, there are two recorded easements into the tract from the bottom (south) end. Heritage Mountain Estates is a covenanted community with many year round residents; HOA fees are per year.

In 2007, satisfactory perc tests were obtained from Macon County for 5 septic permits; however, the septic permits expired in 2012, and would have to be renewed based on the lot configurations surveyed in 2008.

Directions: From Clayton GA: North on US 23/441, cross NC line at State Line Liquor Store, go 3.6 miles, left onto Coweta Lab Road (Usfs sign to Coweta Hydrologic Lab), go 2.5 miles, turn right onto Heritage Way at green Heritage Mountain Estates entry sign. Follow Heritage Way 0.8 mile up the mountain to property, which starts at the power pole. Just beyond that, the left fork is easily drive-able in any vehicle and goes down a gentle grade to turnout about 150 yards in. Right fork goes up to a higher turnout about the same distance in

Broker Participation Invited: A two percent (2%) Commission will be paid on the final contract price to any properly registered broker whose prospect purchases real estate at the auction and closes in full. Please see Auction Terms for full details.

Property Inspection: Inspect Anytime

Terms: 10% Buyers Premium added to winning bid to determine sale price, 20% Earnest Money Deposit, 2% Broker Co-Op, close within 30 Days.