Kentucky Riverfront Land and Lots
7473 Cemetery Road : Bowling Green, KY 42103
Warren County, Kentucky
Expired Listing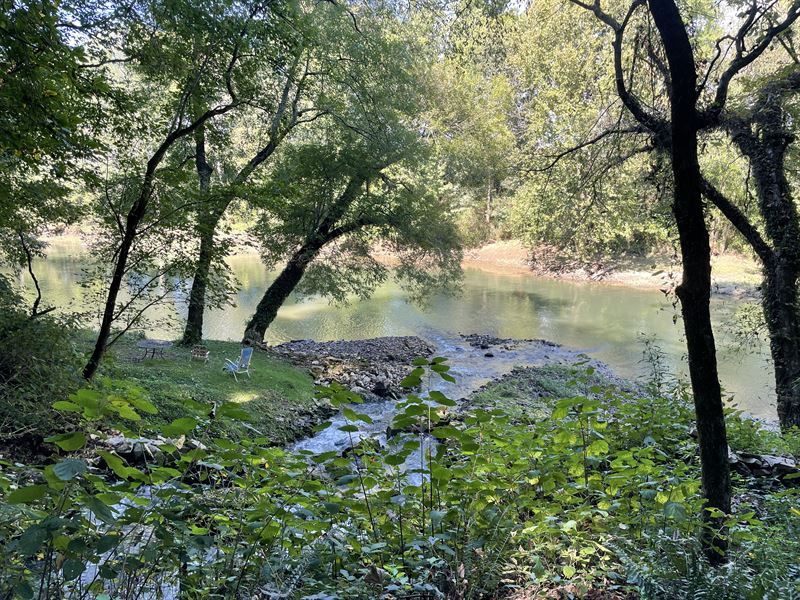 Land Description
At Auction:

The Old Tobacco Landing Spring on the Barren River

Saturday, August 27 • 10 Am

On-Site Auction: 7473 Cemetery Road, Bowling Green, KY 42103

Sale Site: Lot 2. Please access from Pleasant Hill Road

Take advantage of this rare occasion to purchase an offering in the prime Cemetery Rd corridor and only minutes to downtown. The Old Tobacco Landing Spring dates back to the early years of Bowling Green, in later years aka. Ralph's Spring, where Mr. Ralph Isbell enjoyed many days of fishing and enjoyment with his family.

Lot 2 - 1.06± Acres

• Fronting 143± ft on Cemetery Rd and fronting 105± ft on Pleasant Hill Rd

• Mostly open and grass

• Great location for your new dream home.

Lot 3 - 2.2± Acres

• Fronting 330± ft on Cemetery Rd and 750± ft on the Barren River

• Wooded tract offering many mature trees and flat rafts navigating the Barren River.

• This tract leads to the Old Tobacco Landing Spring.

• Don't miss this opportunity if you are looking for a getaway from the everyday grind, a special fishing hole, or a kayak launch. If you want to live and play from home, look no further. Build a home and enjoy a paradise out your back door. Walk across the bridge that overlooks the spring as it flows from the stone bluff and meanders into the Barren River. Own it and make memories with your family that will last a lifetime.

Lot 4 - 0.45± Acres

• Fronting 116± ft on the Cemetery Rd

• Mostly wooded with mature trees.

• Buy it alone, or it would make a great addition to Lot 3

Personal Property

1975 Chevrolet Corvette Z37 purchased by Mr. Isbell and transferred on 1/11/92 with 59,753 miles and 61,868 actual miles. Red in color, L48 350 engine, automatic transmission.

Antique Furniture: 2 Trunks, Mantle Clock (electrified), Hall Tree, Secretary Desk, Cherry 2 drawer Bench w/dovetails, Antique Wood Children's High Chair with Metal tray, Parlor Table w/glass balls & claw feet, antique 2 door glass front cabinet & more.

Collectibles: Quilts, Table Lamps, Aladdin Oil Lamps, Raggedy Ann & Andy Lunch Box w/ Thermos, Premium Saltine Cracker Box (metal), Maxwell House 3lb. Coffee Can (metal), 7Up bottle, medicine bottle, soda water bottle, Bordens Milk bottles, Antique Aunt Jemima Bank, and much more.

Glassware: Crystal, China, Pitchers & Bowls, Canisters, Punch Bowls, Cobalt Blue Enamelware, and much, much more glassware.

Guns: 2 Smith & Wesson 38 caliber pistols, 1 H & R 22 caliber pistol

Seller: Ralph Isbell Estate. Sheila Boyd Executrix

Visit Website for Complete List of Auction Items

United Country | Heartland Realty & Auction Llc

Brokers / Auctioneers:

Ron Kirby, Jr. Cai, Aare, Ces, Ucma

Chris Gravil, Ucma

Terms & Conditions: Terms & Conditions: Real Estate: Terms: 10% down day of sale. All gun sales will follow FFL requirements. Possession will not be given on the day of sale and pickup will be at a later date at an authorized gun dealer. The buyer will be responsible for the background check fee. Visit website for full terms & auctions. Franchise office is independently owned and operated.