28 Acres Vacant Land
Creasy Conine Lane : Lakeland, GA 31635
Lanier County, Georgia
Expired Listing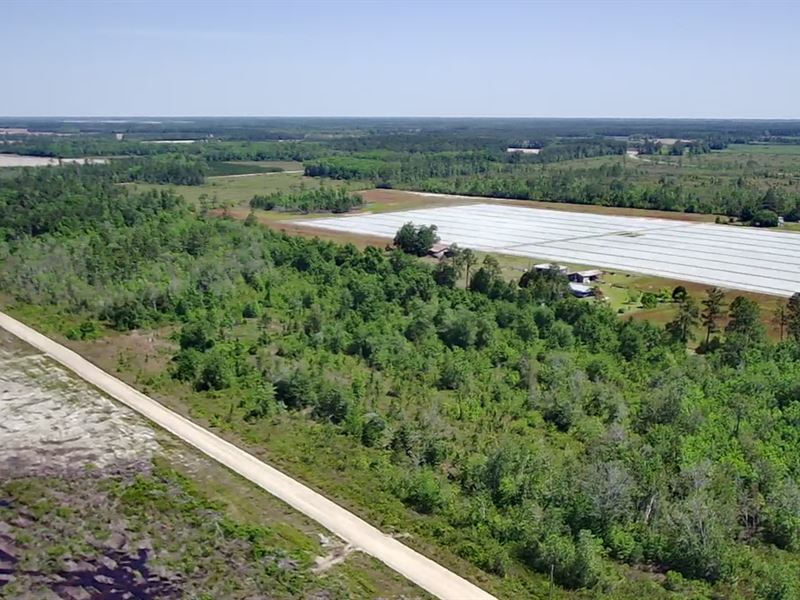 Land Description
Online Real Estate Auction: 28± Acres Vacant Land.

N/S of Highway 122, Lakeland, Georgia 31635

Bidding Ends: Wednesday, September 20th at 12:00 Pm

28 Acres Vacant Land - Wooded and Secluded in Lakeland, Georgia

A Serene Oasis in Nature's Embrace

Embrace the serenity of nature and enjoy the seclusion of this 28-acre wooded vacant land located on the E/S of Creasy Conine Lane in Lakeland, Georgia. This pristine property offers a tranquil escape amidst lush woodlands, making it an ideal location for those seeking privacy and a connection with the natural world.

Property Details:

Property Type: Vacant Land

Property Size: 28 Acres

Location: E/S of Creasy Conine Lane, Lakeland, Georgia 31635

Features and Highlights:

Wooded Splendor: This 28-acre vacant land is enveloped by a stunning array of trees and vegetation, creating a scenic and serene atmosphere. The beauty of the surrounding woodlands provides a peaceful backdrop to any future endeavors or simply as a private oasis for relaxation.

Secluded Location: Tucked away on the eastern side of Creasy Conine Lane, this property offers a sense of seclusion and privacy, perfect for those seeking respite from the outside world.

Natural Delights: With its wooded setting, this land presents an opportunity for various outdoor activities such as hiking, camping, wildlife observation, or even creating your own woodland retreat.

Convenient Access: Although secluded, this property is conveniently located near major amenities in Lakeland, Georgia, ensuring ease of access to shopping, dining, schools, and medical facilities.

Investment Potential:

Tucked away in the tranquility of woodlands, this 28-acre vacant land holds great investment potential. Whether you envision building your dream home amidst nature's beauty or exploring possibilities for recreational activities, this property offers a unique opportunity to create your own secluded haven.

Don't miss out on owning this captivating 28-acre wooded vacant land in Lakeland, Georgia. Embrace the tranquility of nature, envision your dream retreat, and experience the joy of seclusion. Contact us today to arrange a viewing of this remarkable property and start imagining the possibilities it holds. 10% Buyer's Premium.

Seven Hills

Seven Hills Auctions, Llc: Auction License: TN: 7182, GA: Au-C003134, FL: Ab3765, Al: C-253, A5495; William C. Lee Iii, Broker, Firm Ga-77326. Fl-Cq1057830.